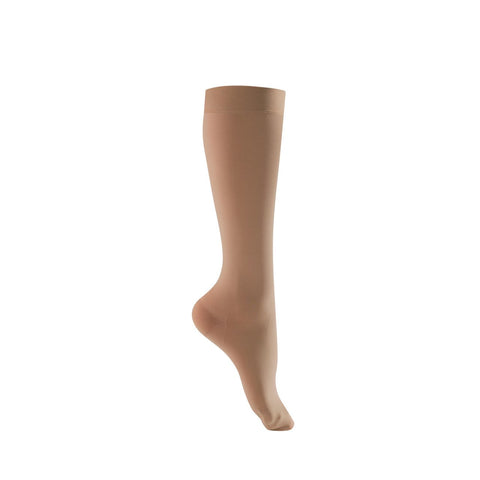 OFA Verde Below Knee

Lastofa Verde is Ofa Bamberg's first sustainable medical compression stocking.
Sustainable, because it consists to a large extent of the vegetable raw material castor-oil plant, which is continuously growing in dry regions where no other agricultural products can be grown. A fully renewable resource that does not pollute the environment through its cultivation and extraction.
In addition to its sustainable production, the innovative natural castor-oil fiber has further advantages: it is quick-drying and extremely resistant, ultralight and very elastic. This makes it perfect for the use in our compression stockings.
Sustainable, too, because  Lastofa Verde is dyed in a natural way. The outer walnut shells give their colour to the stocking during the dyeing process, which makes the attractive tone.
Castor-oil plant – the miracle plant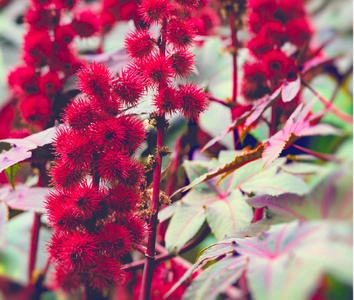 The plant prefers a sunny, warm and windless place, needs little water and tolerates longer periods of drought. It grows where nothing else grows. It is not suitable for consumption - neither for humans nor animals.
Walnut shells – the miracle colour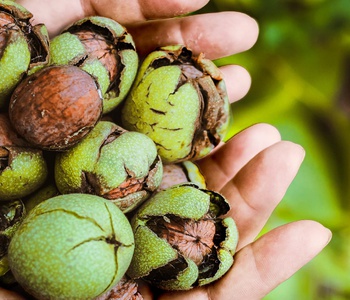 The outer walnut shells have a very high colouring power. Thus, when dyeing Lastofa Verde we can completely do without chemical additives. This protects the waters and thus the environment.
 Sizing Chart