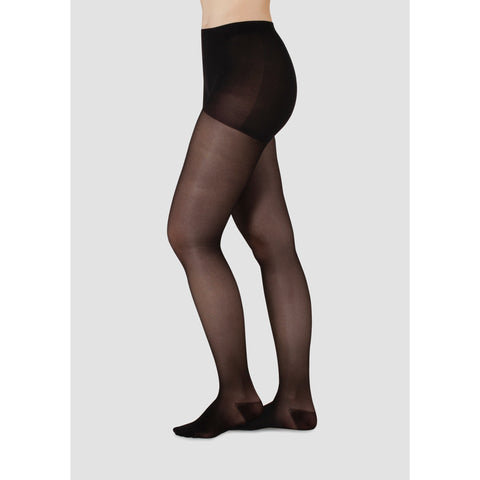 Juzo Fascination Tights
Juzo Fascination
A medical stocking that looks like a fine stocking
Juzo Fascination is characterized by the fine knit of its microfiber texture.
Thanks to this, the fashionable compression stockings are not only transparent,
but also offer remarkable wearing comfort.

The fineness of the yarn makes the material breathable and particularly comfortable to
wear. The difference between Juzo Fascination and fine stockings is not noticeable
at first glance.

The compression tights have an elastic abdominal part, ideally combining
the advantages of high wearing comfort and a slightly shaping effect.
Features
Extra soft and fine knit

Transparent and comfortable

Suitable for women

Sold in pairs
Available in different combinations to suit your needs:
2 French compression classes: Class 2 (15-20 mmHg) and Class 3 (20-36mmHg)
6 sizes
2 lengths 
3 standard colours
Closed toe
 

Colours
Natural
Blue
Black