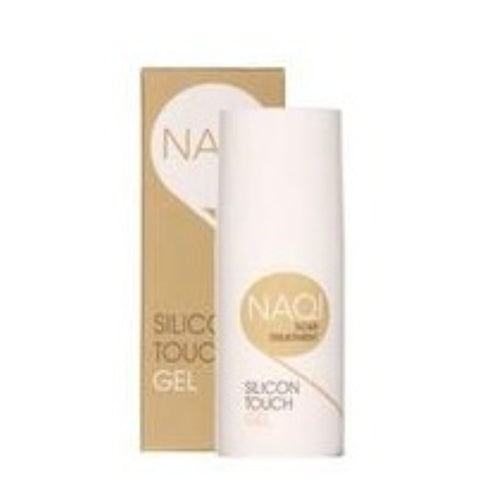 NAQI Silicon Touch Gel
NAQI

 Silicon Touch Gel
Physical barrier function
________________________________________
· An occlusive treatment for small scars which decreases the Transepidermal Water Loss and improves the appearance and discoloration of scars.
· Comfortable and easier to use than the traditional silicone gel sheets.
Solution NAQI® Silicon Touch Gel:
· Leaves a non-greasy and invisible protective film on the skin.
· Reduces small scars (less than 5 cm long) illustrated in the literature below.
· Reduces discoloration associated with scars.
· Ideal for facial scar treatment and small post surgical/linear scars.
· May be used under cosmetics.
· Indicated in the management of keloid and hypertrophic scars.
Use: Apply 3-4 times/day on the newly epithelialized wound. See the NAQI Scar Massage and Micro-mobilisation techniques to increase the efficiency of the treatment.
Packaging: 15 ml