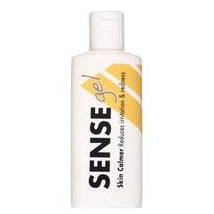 NAQI Skin Sense Gel
NAQI

 Skin Sense Gel
Daily Care of post burned skin
________________________________________
NAQI® Sense:
· Reduces itching.
· Reduces localised inflammation and redness.
· Reduces the reaction of sensitive skin to environmental factors.
· Hydrates.
· Reinforces the skin barrier function.
· Softens coarse, dry skin.
· Improves patient comfort.
Use: Massage gently the NAQI® Sense gel twice a day. Try NAQI® Sense Gel which is adapted for warm weather, with a light feeling.
Packaging: 200 ml